Saguna Baug! Let's replug with ourselves
The month of May is the month of fierce heat in Mumbai, India. As much as each of us cherishes the delicious mangoes, watermelons, and other fruits, we simply cannot ignore the scorching heat.
So, how do we at Dharavi Diary beat this heat? We go on a wonderful 2-day trip filled with the goodness of nature and spirit. We decided to take a road trip to Saguna Baug, a place near Neral, Mumbai.  
The lush green trees there breathe a different kind of life for those who choose to experience its serenity. The fresh clear water of Ulhas river was a sight for sore eyes. The local cuisine was mouth watering and how can we forget the delicious locally grown fruits!
Besides enjoying ourselves to our core and making the most out of summer delights, we learned so much.
Fear is but a state of mind

: Many kids swam for the first time. At first, almost everyone was fearful. But with lots of encouragement, motivation, proper guidance, and loads of practice, slowly but surely, everyone overcame their fears. So much so, that it was difficult to get them out of the water after a few practices. The kids loved the experience. And swimming has been their most wonderful memory that they have carried back home. What they learned from this new adventure is that fear is a feeling which we get when we try something new. After all our brain is wired to protect us from unknown threats. But when we practice and push past our feelings of fear, we realize the fun and beauty of what new things and experiences offer.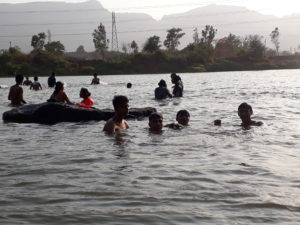 Initial failures help perfect new skills

: The kids got to learn various new skills like fishing, Mallakhamb, etc. Of course, initially the kids encountered failure but with each failure, they got to know where they were going wrong. This helped them perfect their skill and then they reaped the benefits. They tried and failed, tried and failed and then finally caught fishes. The rewards we receive after not giving up are far more valuable as compared to initial easy success. This is because a victory after hard labor is always accompanied by life lessons.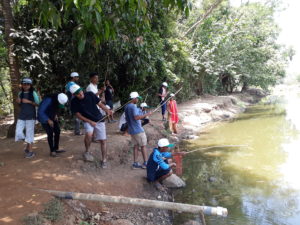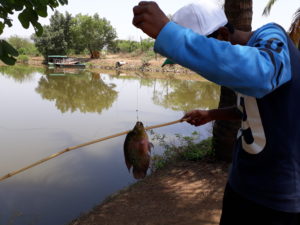 One with nature

: One thing that kids constantly talked about after returning home was, the wonderful experience they had in nature. The lovely trees, tranquil atmosphere coupled with nature's goodness in the form of fresh fruits and vegetables, are etched in the minds of children. The fresh air, delicious fruits, and veggies have induced a new found appreciation for natural things and products. Protecting the environment, enhancing farming techniques and above all, respecting and contributing to farmers are the lessons they have taken home.
A trip midst nature is not only refreshing and rejuvenating but also filled with learning that helps us thrive in life. Most of us get trapped in the clutches of daily routine with noises ringing in our ears, while nature and our inherent connection with it takes a back seat.
All of us need to a break from the busy and often stagnant city life and take a dip in nature. This will not just refresh our mood but also lift our spirits. We will see our self in new light of wisdom that nature has to offer. A shift in perspective is what we need from time to time. We thus grow as individuals and also as productive, creative human beings.
Need a place to unplug from the chaos of society and replug with yourself? We recommend Saguna Baug!